बुगा बुगा BUGGA BUGGA

– Ekam Bawa (Lyrics)
The Lyrics of

BUGGA BUGGA

is the latest Punjabi song is sung by Ekam Bawa, music by Jaymeet, featuring by Tanya Chauhan. This song BUGGA BUGGA lyrics by Sarab. Musical video label by Nupur Audio. Promotion media by Big Media.
Listen to the song with Read the full lyrics to बुगा बुगा BUGGA BUGGA Full Song here now.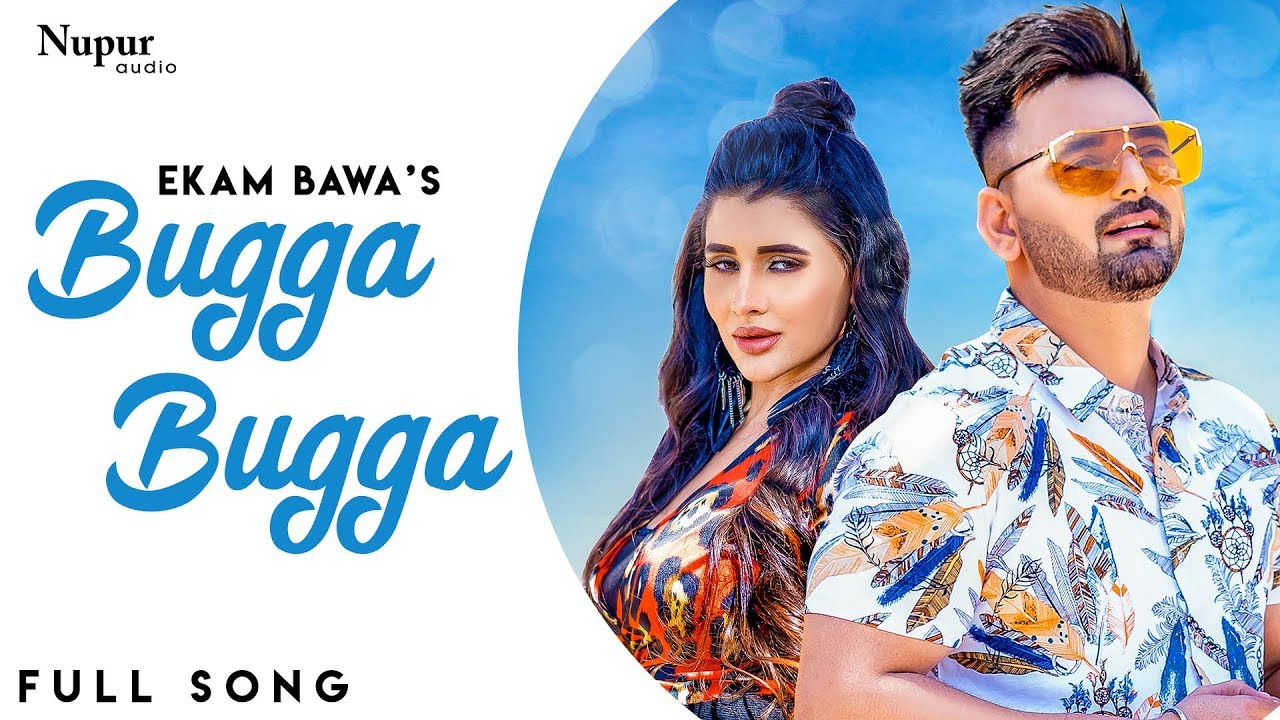 Song: BUGGA BUGGA
Singer: Ekam Bawa
Lyrics: Sarab
Label: Nupur Audio
Online Promotion: Big Media
"BUGGA BUGGA LYRICS"
***************************************
Baweyan da munda Ekam Bawa

Haaye rakhdi aan rohb
Tainu sehna paina aa
Bugga bugga har roz
Kehna paina aa

Jaymeet!

Haaye rakhdi aan rohb
Tainu sehna paina aa
Guggu guggu har roz
Kehna paina aa

Sachchi bada ae cute
Mera mitha jeha fruit
Tera sir chadh karni addi

Haan ambran to paar wala
Love you aa jatta
Ve main utton utton rehndi aan sadi
Ho ambran to paar wala
Love you aa mithe
Jatti utton utton rehndi aan sadi

Haan love you jatta
Haan sadi
Haan love you jatta
Haan sadi

Paris ton jhumke leya ke dayi doon
Pyar wala roo tera katteya karun
London di rani wangu rakhi addeya
Saara din unglan te masheya karun

Paris ton jhumke leya ke dayi doon
Pyar wala roo tera katteya karun
London di rani wangu rakhi addeya
Saara din unglan te masheya karun

Lahore wala suit sachchi lagda cute
Mere gutt utte Rado di ghadi

Haan ambran to paar wala
Love you aa jatta
Ve main utton utton rehndi aan sadi
Ho ambran to paar wala
Love you aa mithe
Jatti utton utton rehndi aan sadi

Sarab da tattoo back nect te karau
Demand'an meriyan da ghada tere ton bharaun
Nikke nikke baby dad dad kehn'ge
Shopping te jaaun gutt tainu hi chikaun

Sarab da tattoo back nect te karau
Demand'an meriyan da ghada tere ton bharaun
Nikke nikke baby dad dad kehn'ge
Shopping te jaaun gutt tainu hi chikaun

Ho mera putt aa sweat
Tainu dil ton tweet
Tere naal modda jod aan khadi

Haan ambran to paar wala
Love you aa jatta
Ve main utton utton rehndi aan sadi
Ho ambran to paar wala
Love you aa mithe
Jatti utton utton rehndi aan sadi

Haan love you jatta
Haan sadi
Haan love you jatta
Haan sadi….

***********************************